Are you tired of mundane gifts out there in the market or are you trying to impress your loved ones in the most unconventional way possible. If yes, then you have landed at the right place. We have curated a list of 50+ impressive photo gift items of our online gift store.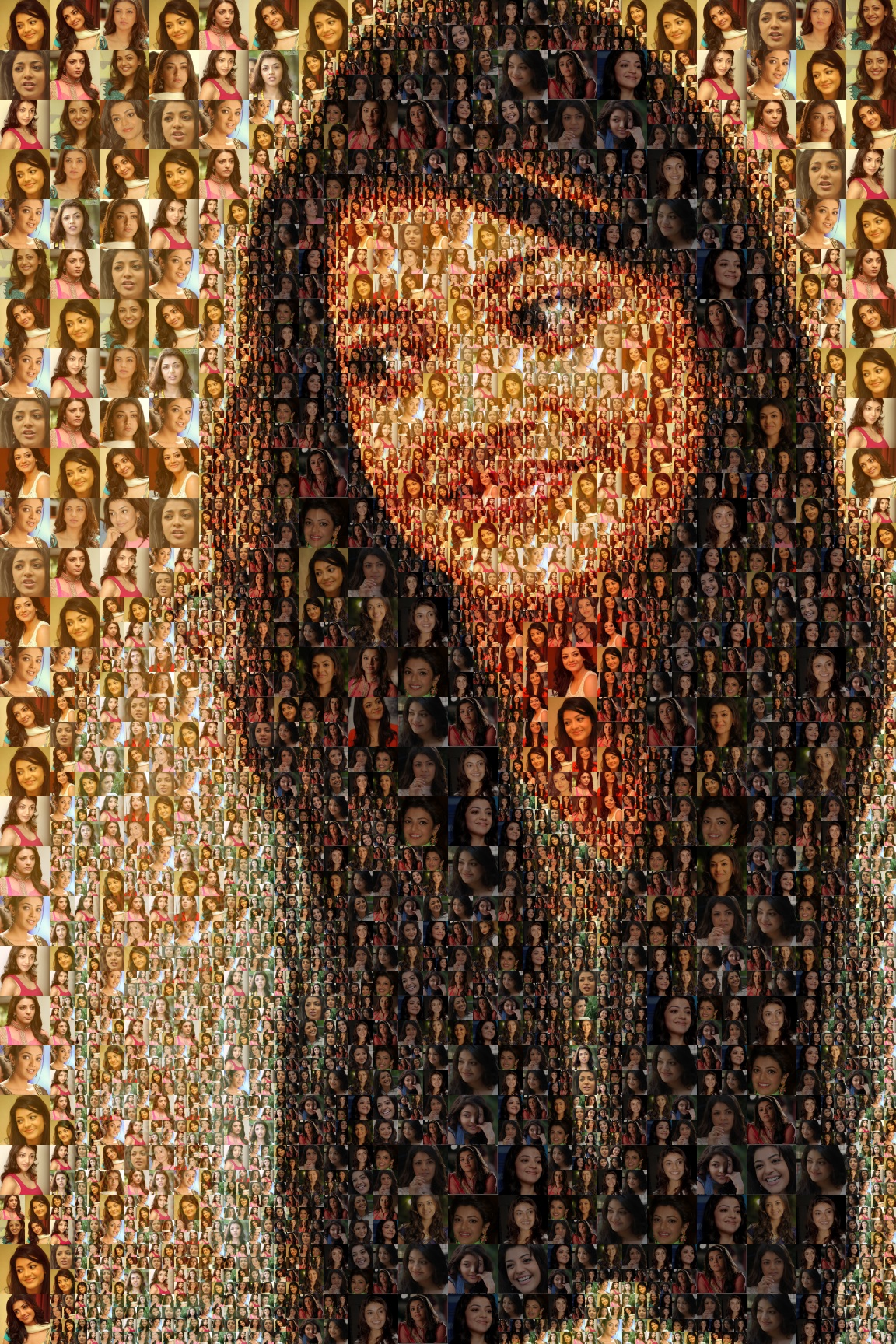 An expressive collage that is sure to speak a thousand words for itself. Instead of making a photo album of the photos of your loved ones together, you could put them all into a collage making one beautiful picture. Probably their close up or any of your photos together.
Here Hundreds of small photos are adjusted in pixels to form a large high-quality photo. Whatever the occasion! Engrave the collage with photos of your choice.
GIFT THIS PHOTO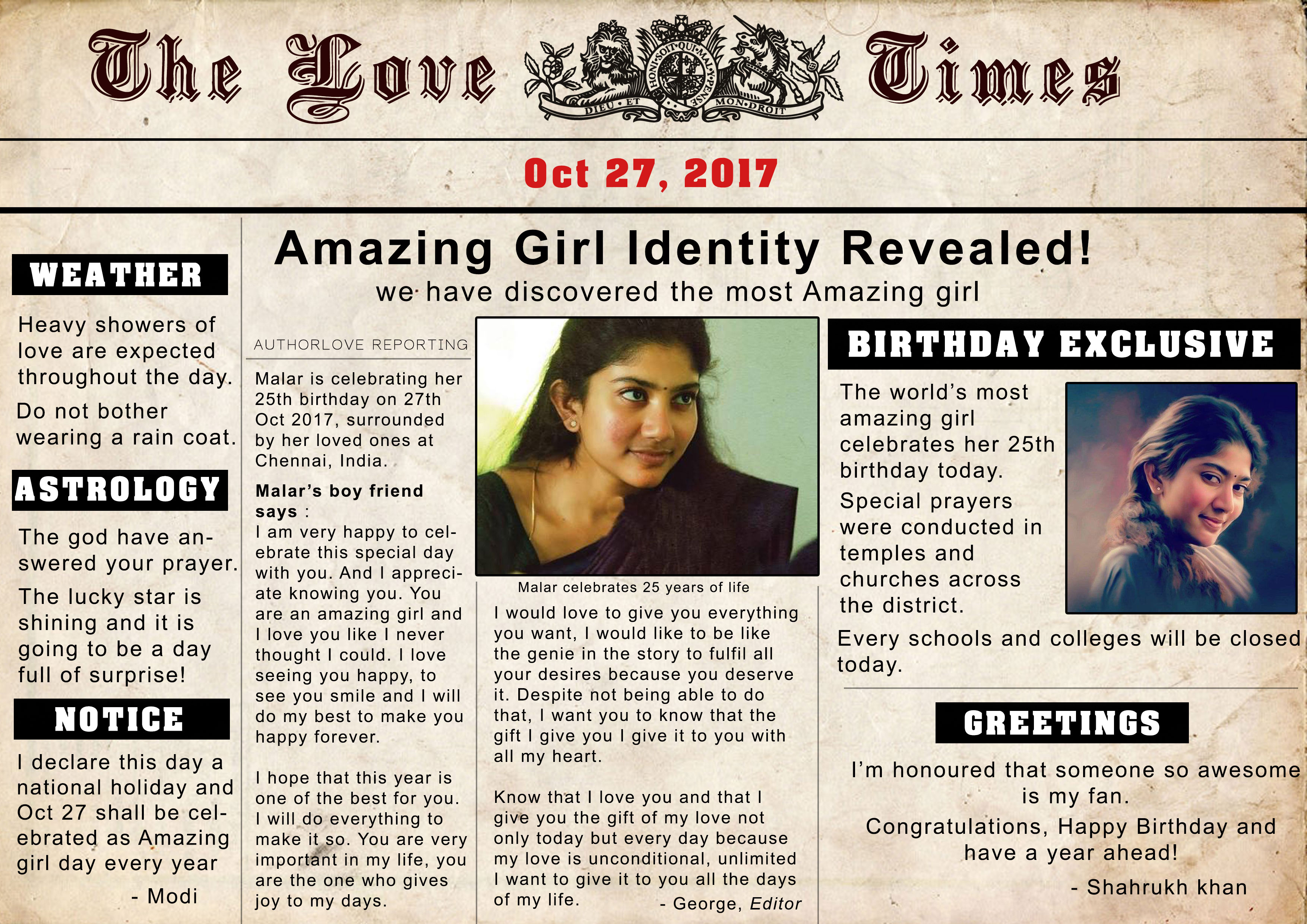 Shout out your love for your partner through this unique newspaper frame. Show how your love is special through this frame that is equal to that of a newspaper cutting. The newspaper cutting held your love story as its headlines while the article could go into the details of the same.
Some creativity in building up a story and little design knowledge could do the trick in designing this frame.
GIFT THIS PHOTO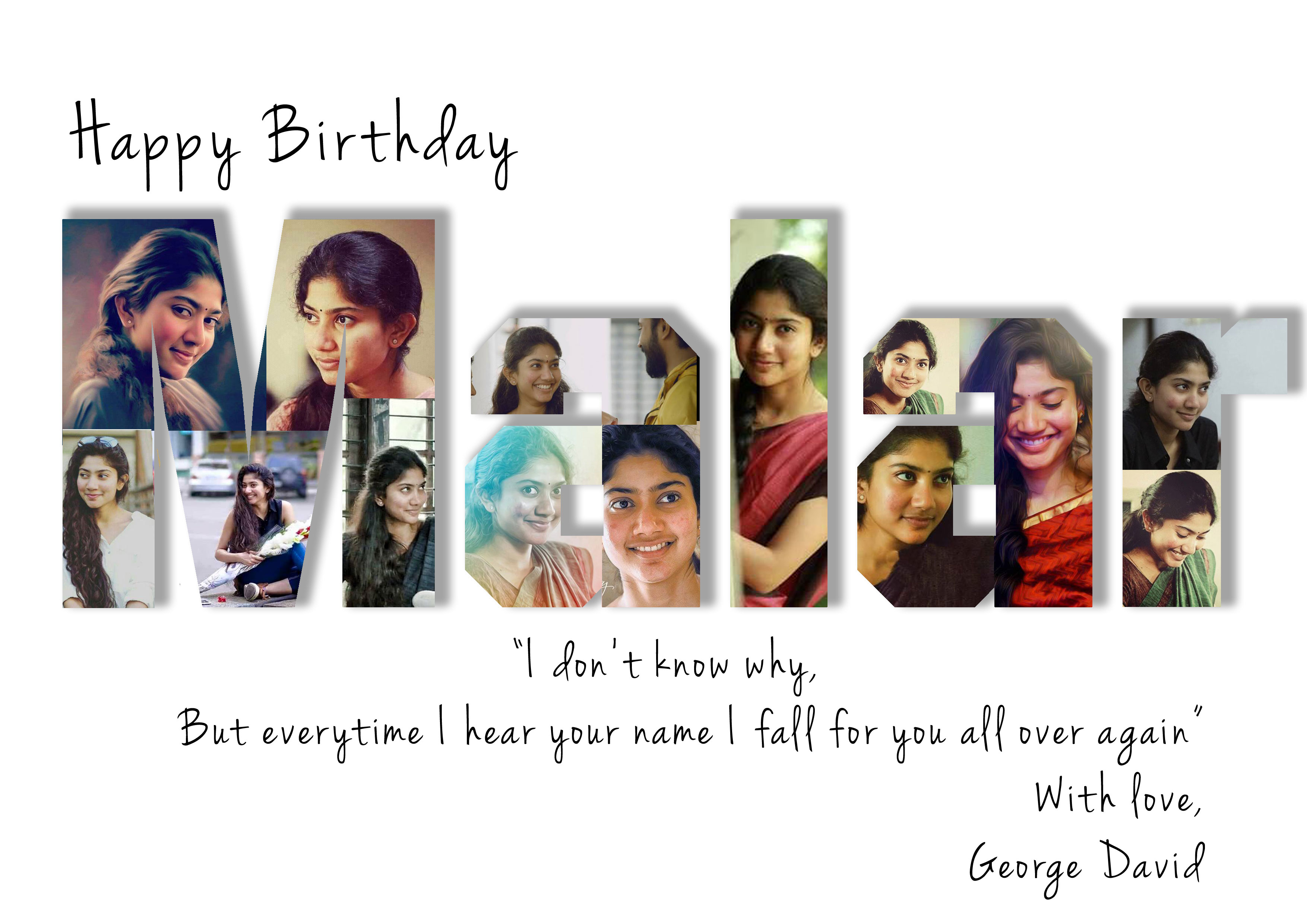 If you are not much impressed with the ideas of the photo frames with photos and photo collages, this frame of your photos imprinted over your name as a collage will give a new look and feel to the frame itself. Add the bit of romance to your everyday life with this frame adorning your walls.
GIFT THIS PHOTO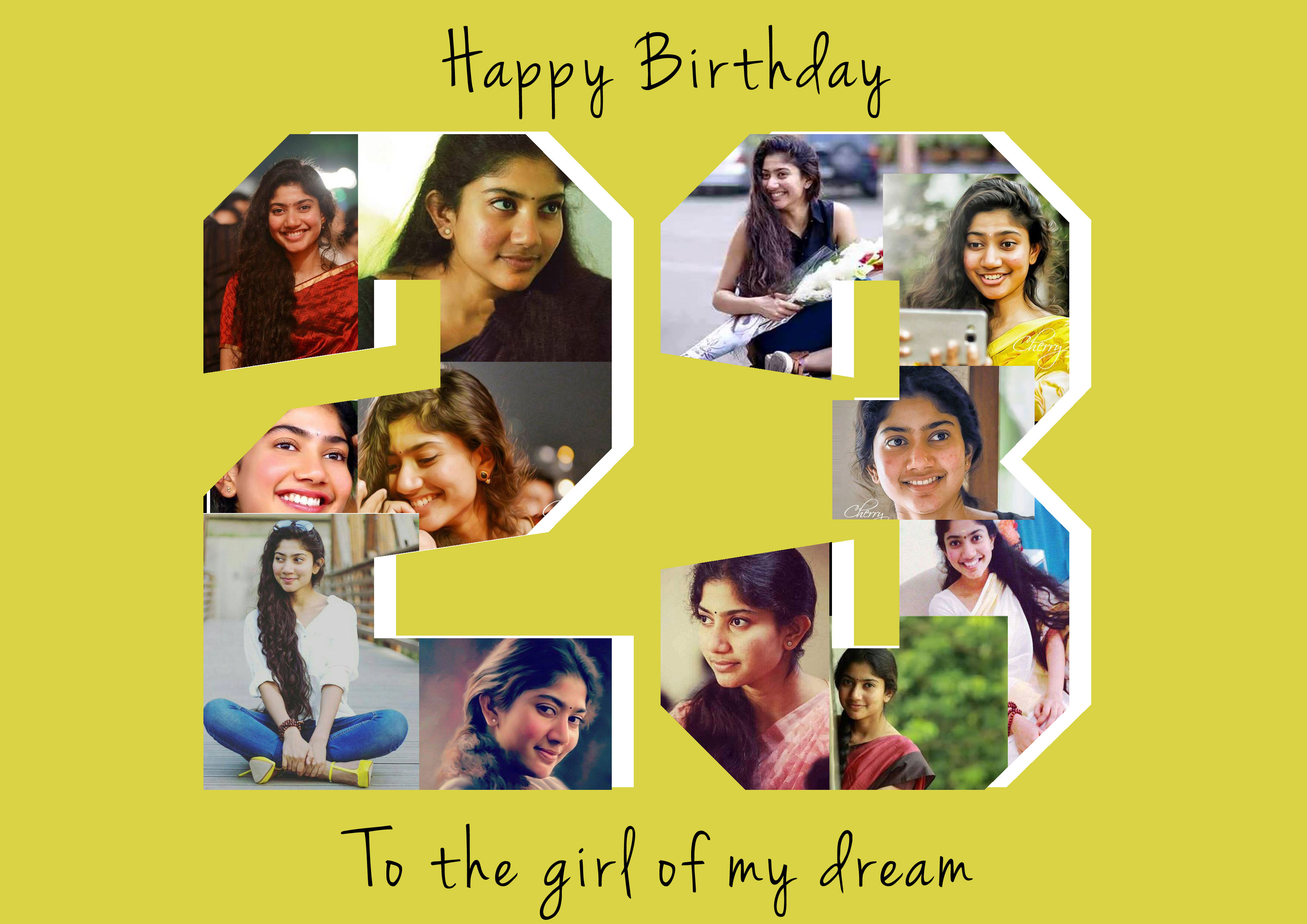 Never forget the date anymore with the help of this frame. Make a collage of the memorable photos with a backdrop of special day of your relationships to make things more easier about remembering dates. Just kidding. We think this would be a more valuable romantic gift on your special day.
GIFT THIS PHOTO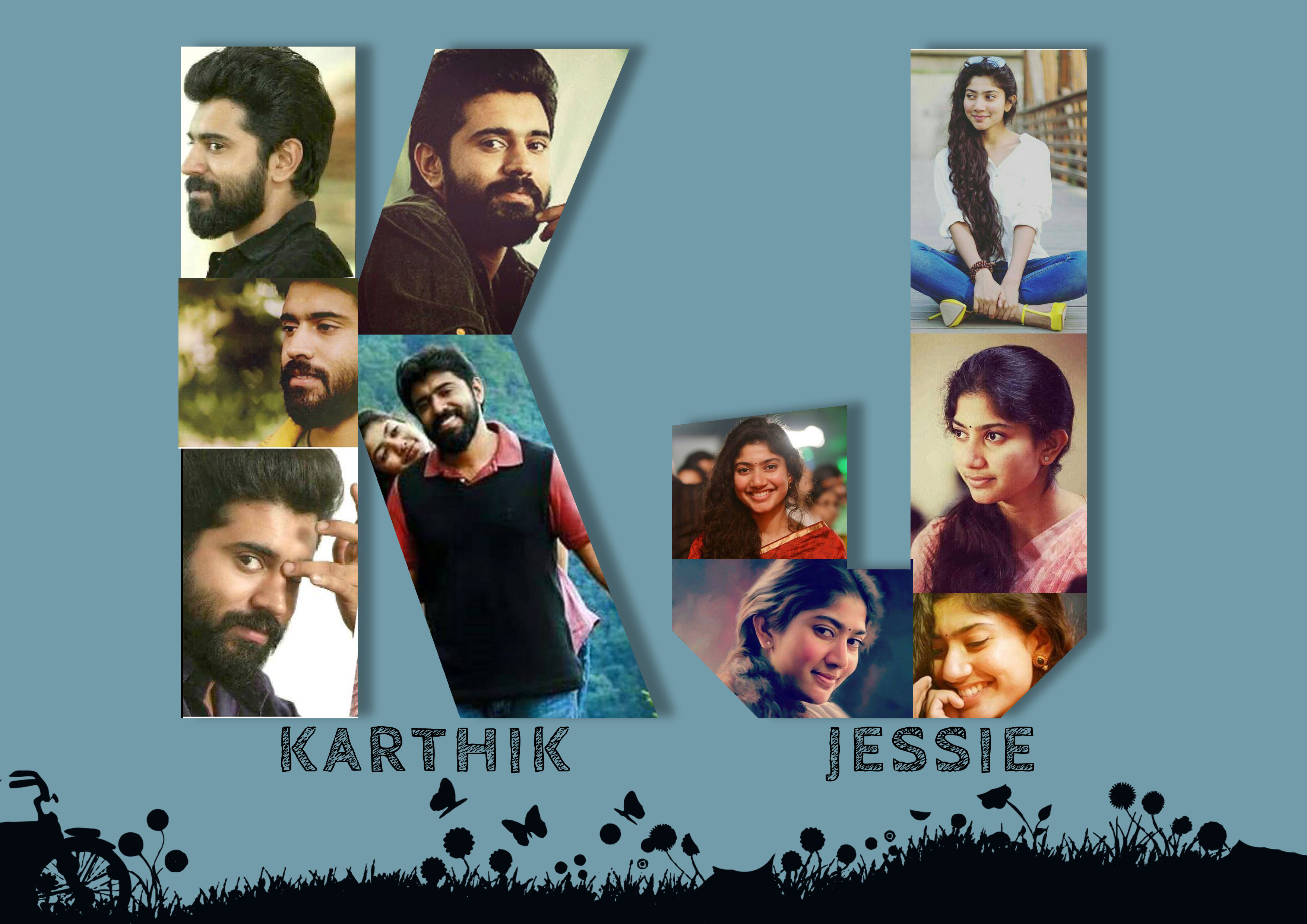 This frame would be an ideal throwback to your time spent together, with the collage of photos embedded with your initials.
GIFT THIS PHOTO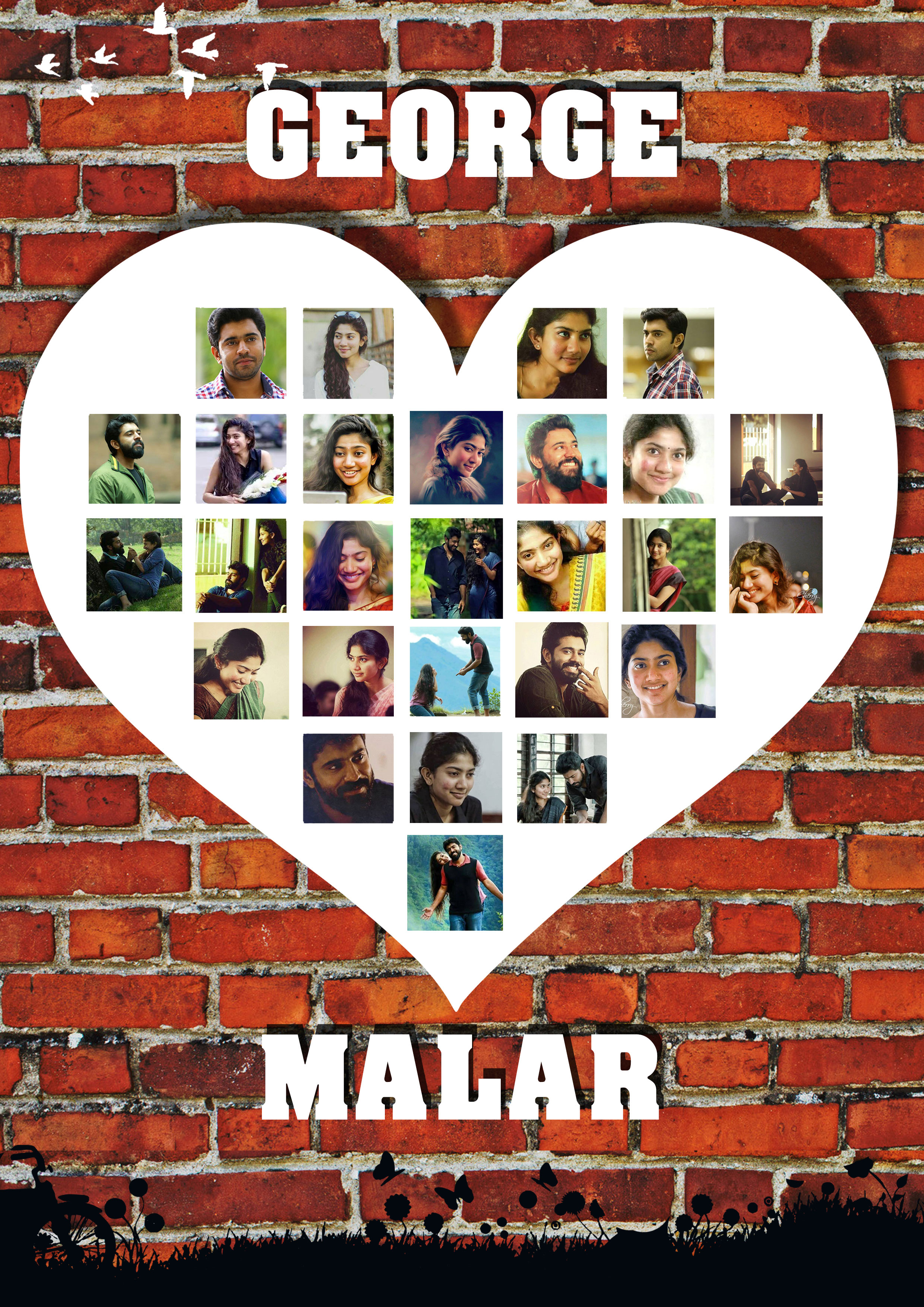 Make a wall poster or a frame with a collage of your best photos together. Headlined with your name, this frame could make a perfect gift for couples who have been in the relationship for a long time.
GIFT THIS PHOTO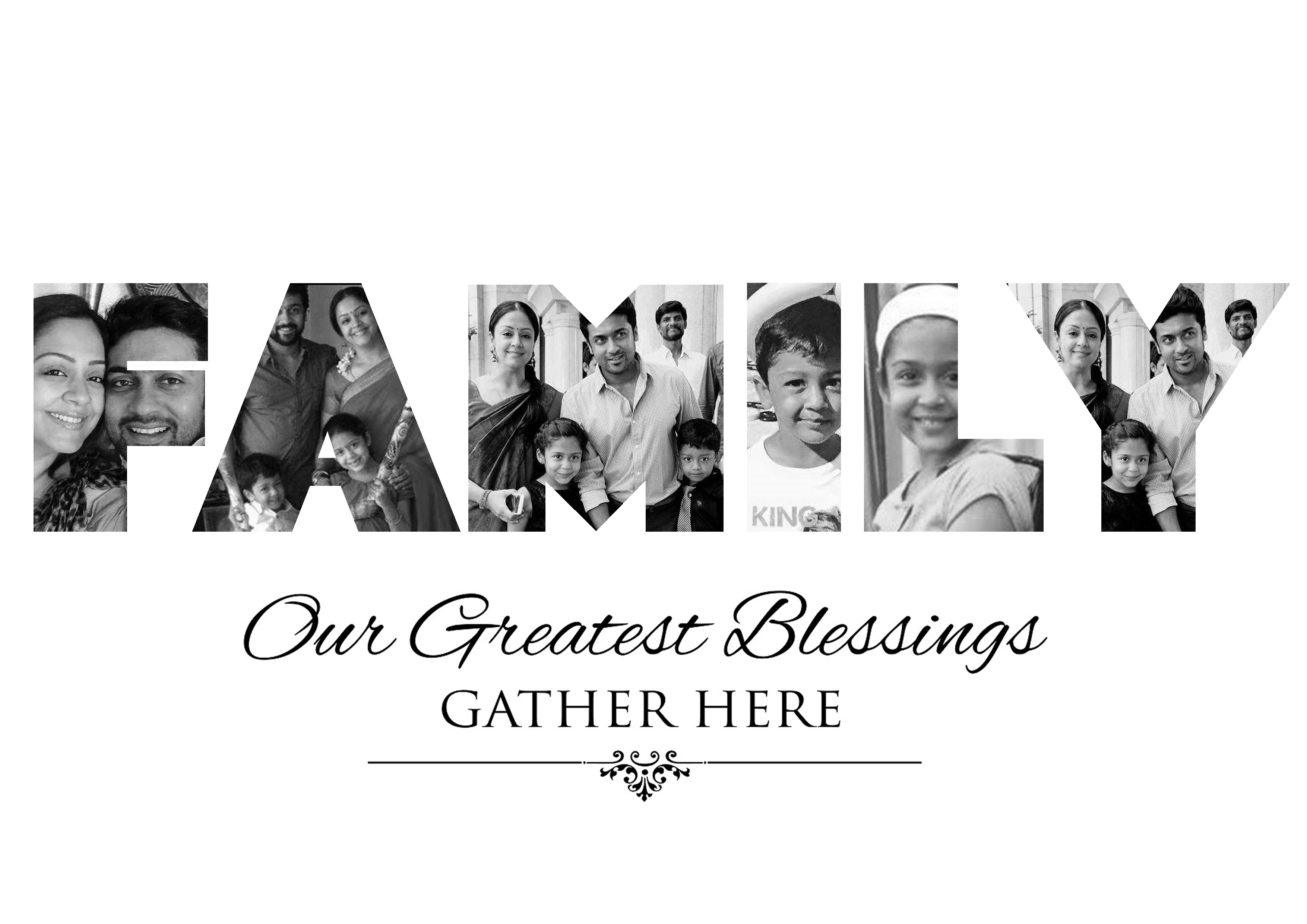 Let us collage our photo to define who we actually are. Send your photos along with your loved ones and gift them the perfect photo frame that adds feathers to your relationship.
GIFT THIS PHOTO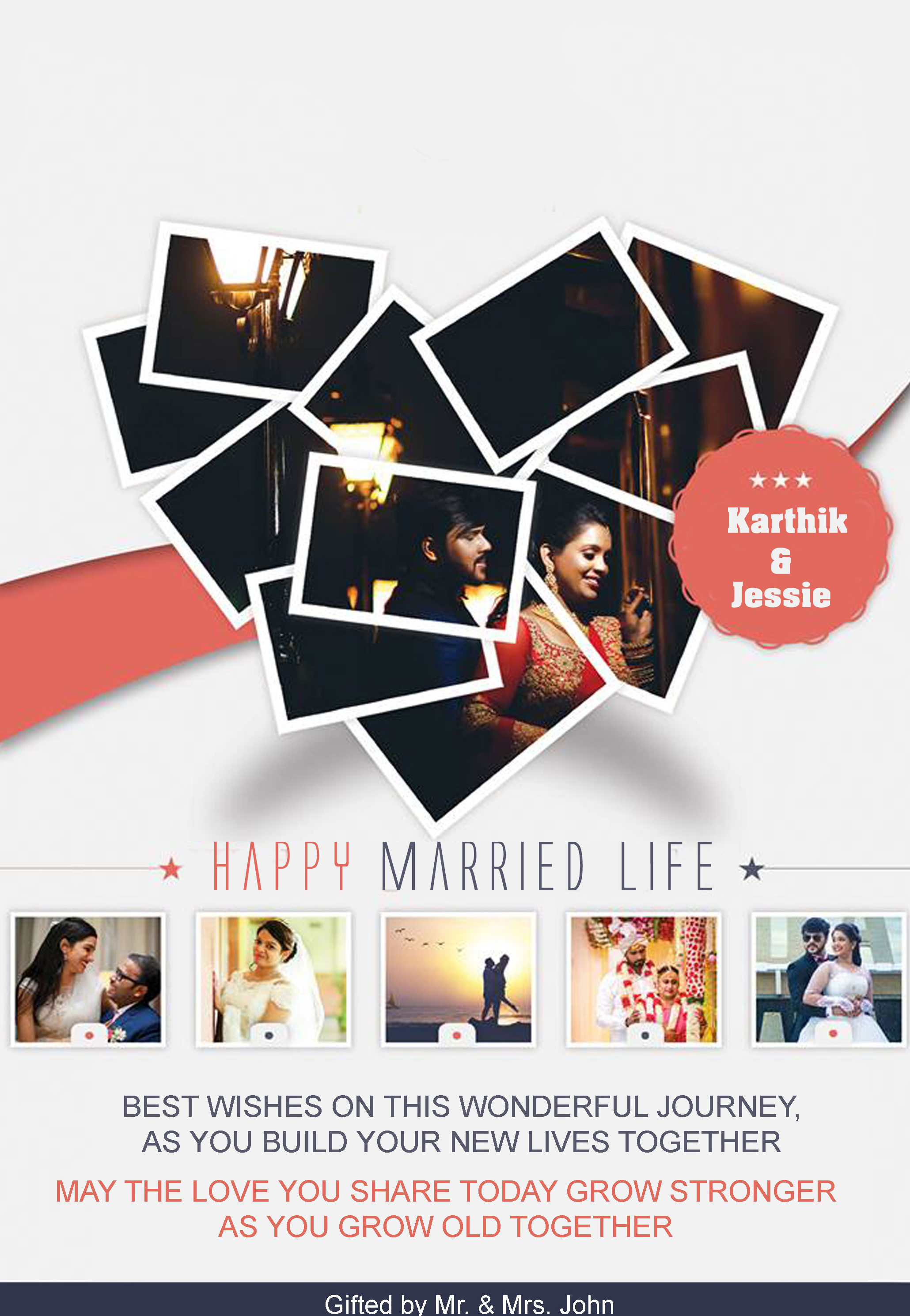 This will be the perfect wedding gift for the couple entering into their new phase of life. Showcase the how important the day is to them in this attractive photo frame
GIFT THIS PHOTO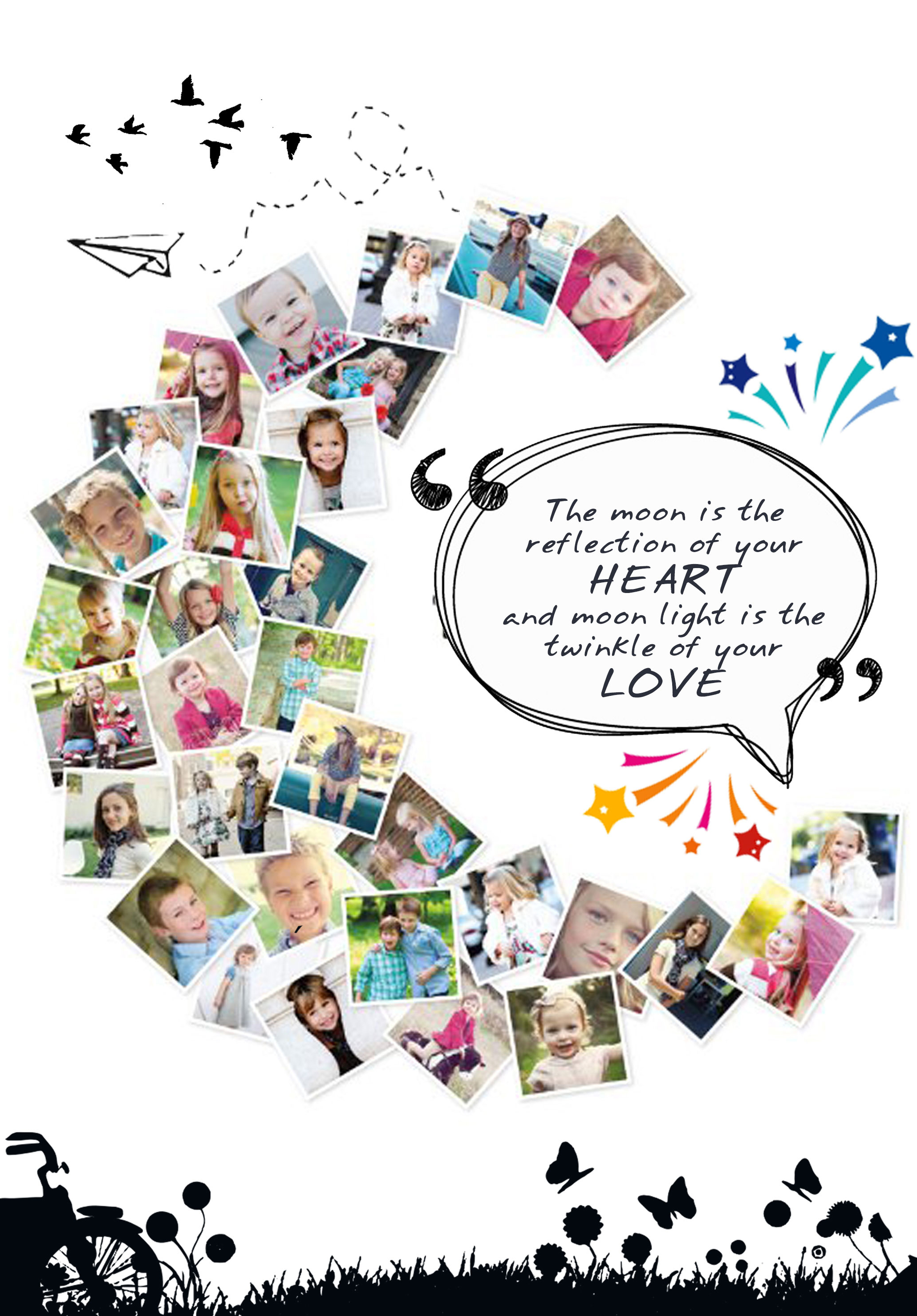 This crescent shaped collage with photos from your loved ones is to lighten up the mood.
GIFT THIS PHOTO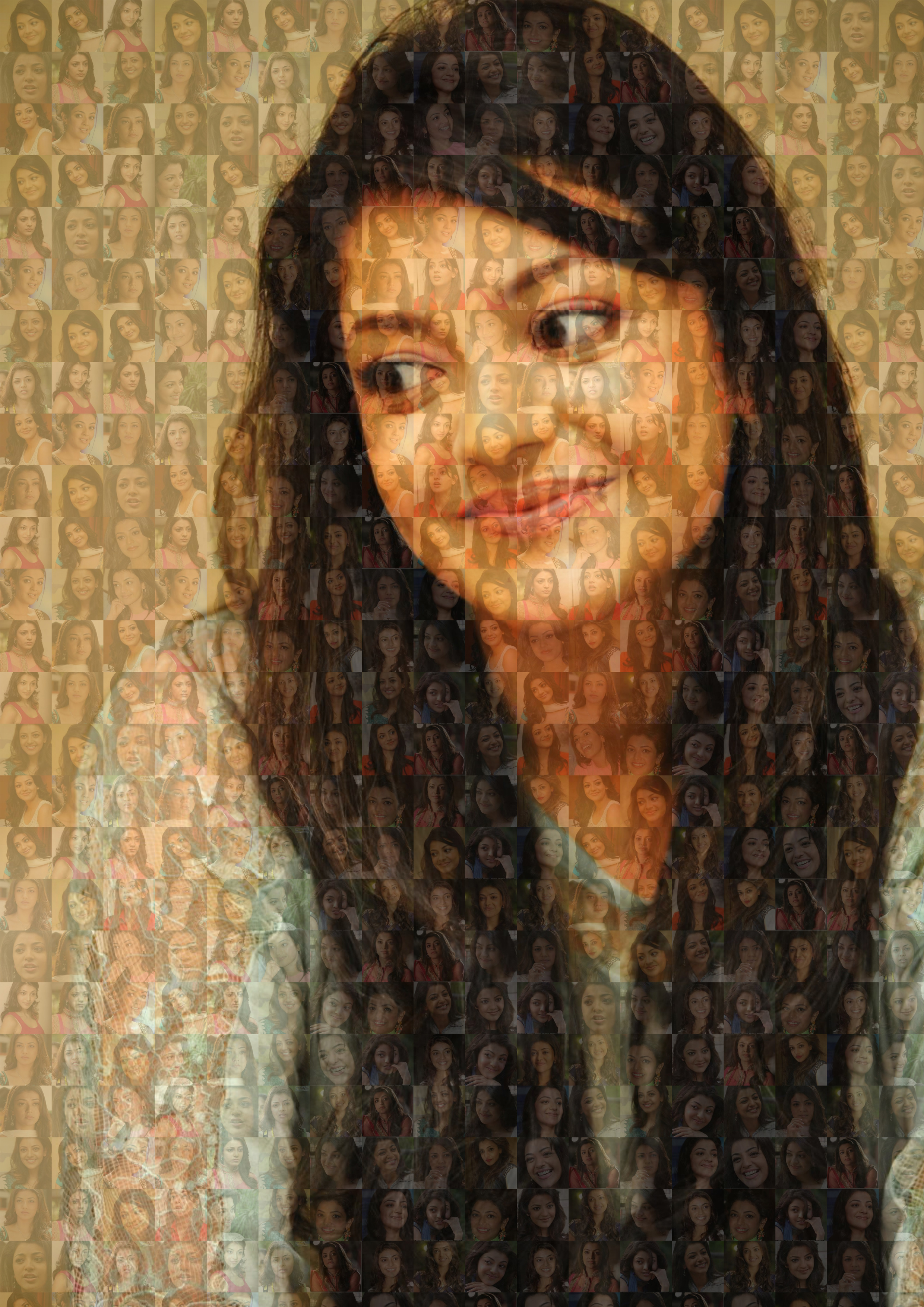 One of the most impressive gift items in our store is photo collage. Make lasting memories of your love with our Love Photo Collage Gift. It is an alternative to the previously seen HD collage.
The only difference between this and the last one is the placement of photos. HD collage places photos according to the background pixels but here the arrangement will be same irrespective of the background content. 
GIFT THIS PHOTO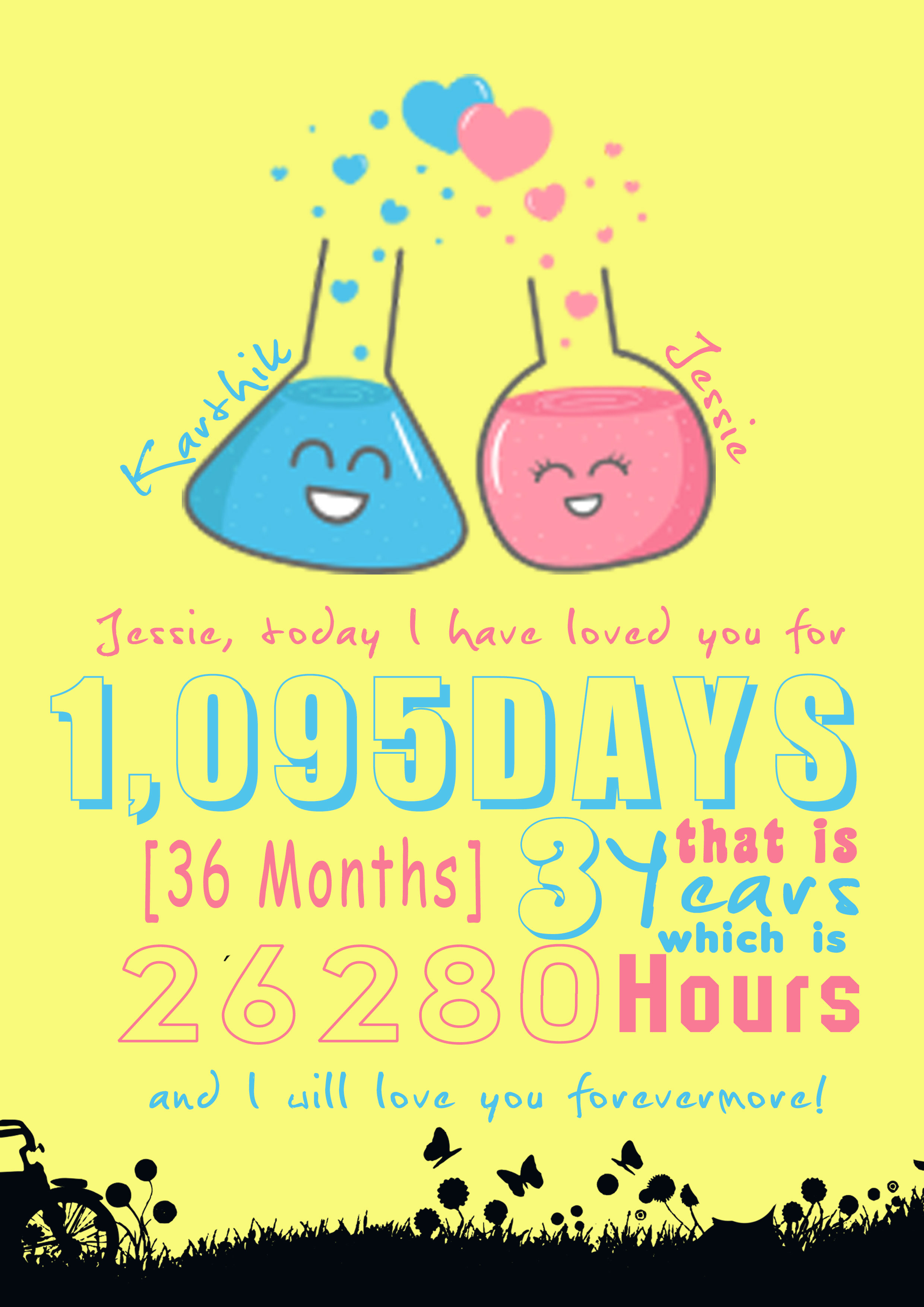 A perfect anniversary gift should remind you of your happy past. Instead of having the dates framed or having a collage of your photos, a much more creative way would be to show them the happy minutes that you have spent so far together, which could also be the entire time you have been together (after your marriage or after declaring your love).
GIFT THIS PHOTO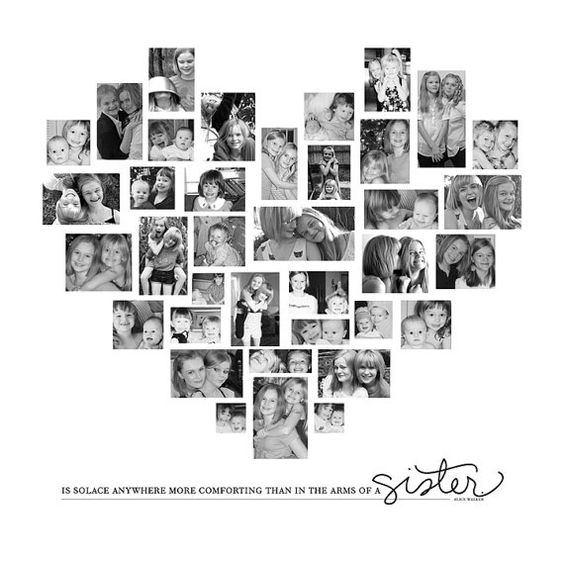 Kids of this generation are so gifted that they have got to witness the advent of cameras in their life at the early stages itself. With the influence of technology comes the possibility of having more photos of siblings together right from their childhood. You could use this advantage while gifting your sister for her special day. You could have all your photos made into a collage coupled with an inscription of your own style that best explains your relationship.
This gift could be a reminiscent of all your beautiful days spent together and also this could be done easily with simple design knowledge.
GIFT THIS PHOTO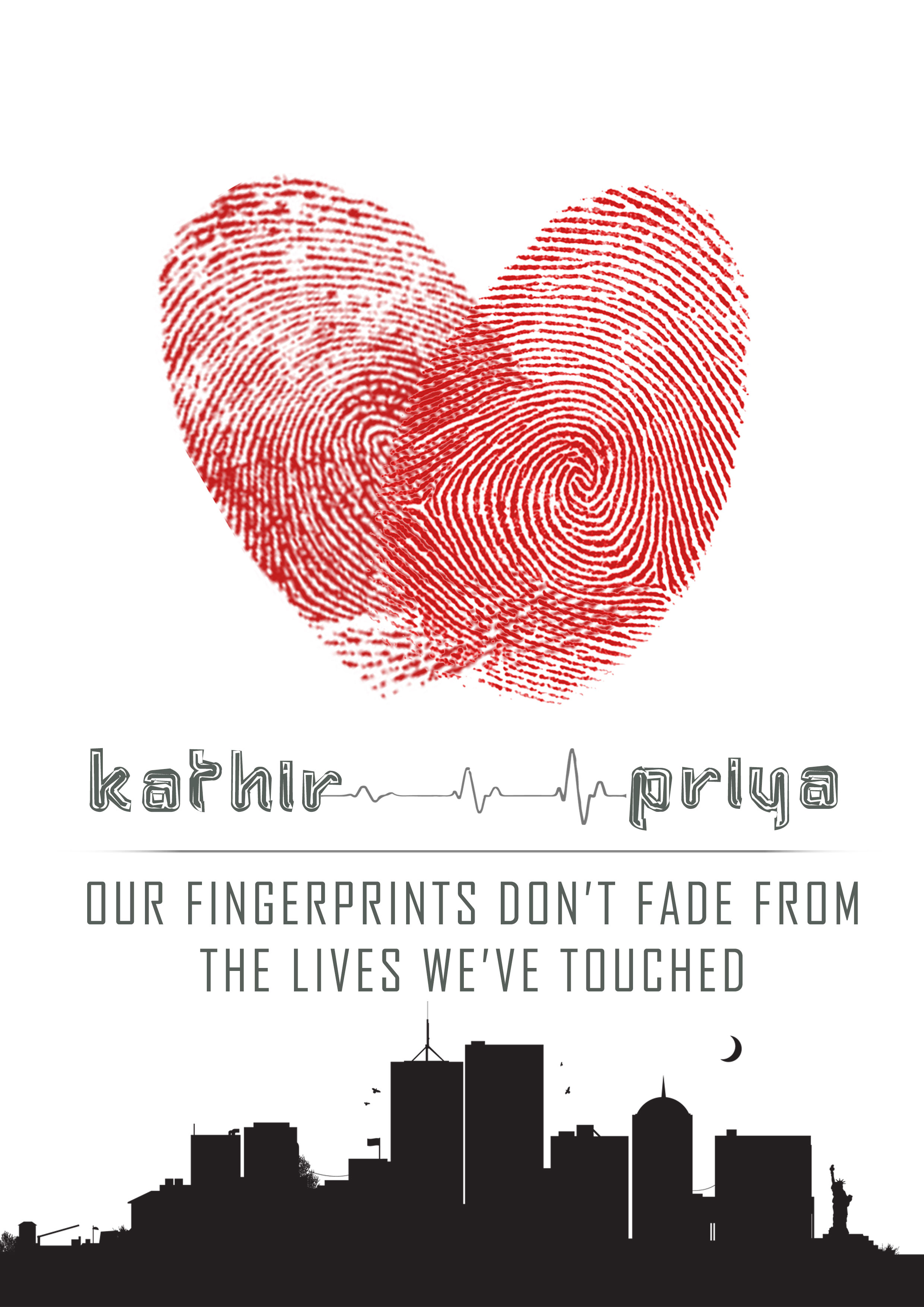 Cheer yourselves for you are one of the beautifully unique couples in the world. Yes, this frame that holds the fingerprint of you two stands testimony to that. No other couple in the world have got the same kind of print, trust me. Aren't you unique, just like this picture.
GIFT THIS PHOTO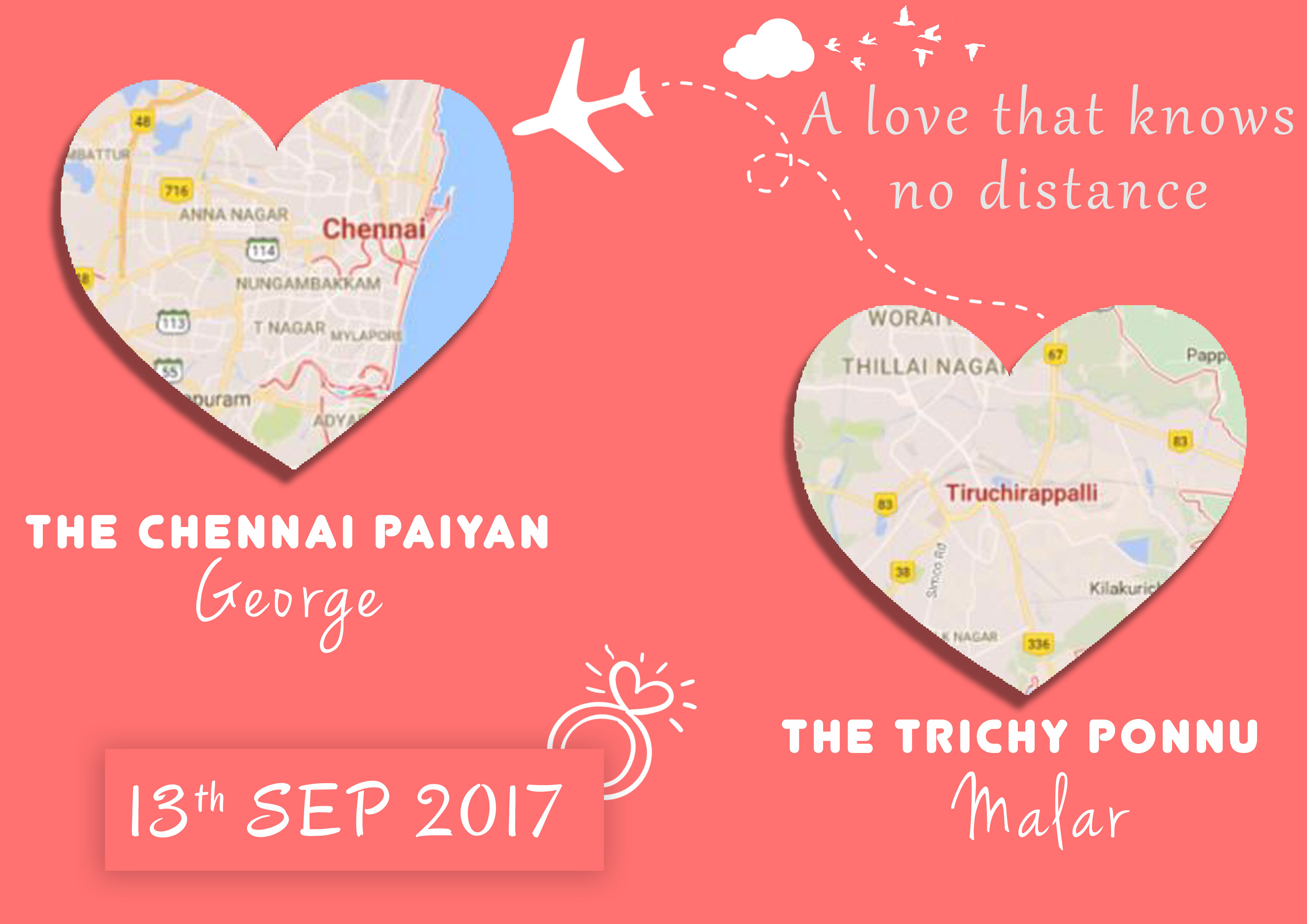 Isn't it true that love knows no geographical boundaries. Gift this unique memorandum to the cute couple you come across in your life who got together in the name of love despite their differences in the places that they are brought up in. This gift could be customized according to your wishes. It could be tale of two cultures, or tale of two states, or tale of two cities.
GIFT THIS PHOTO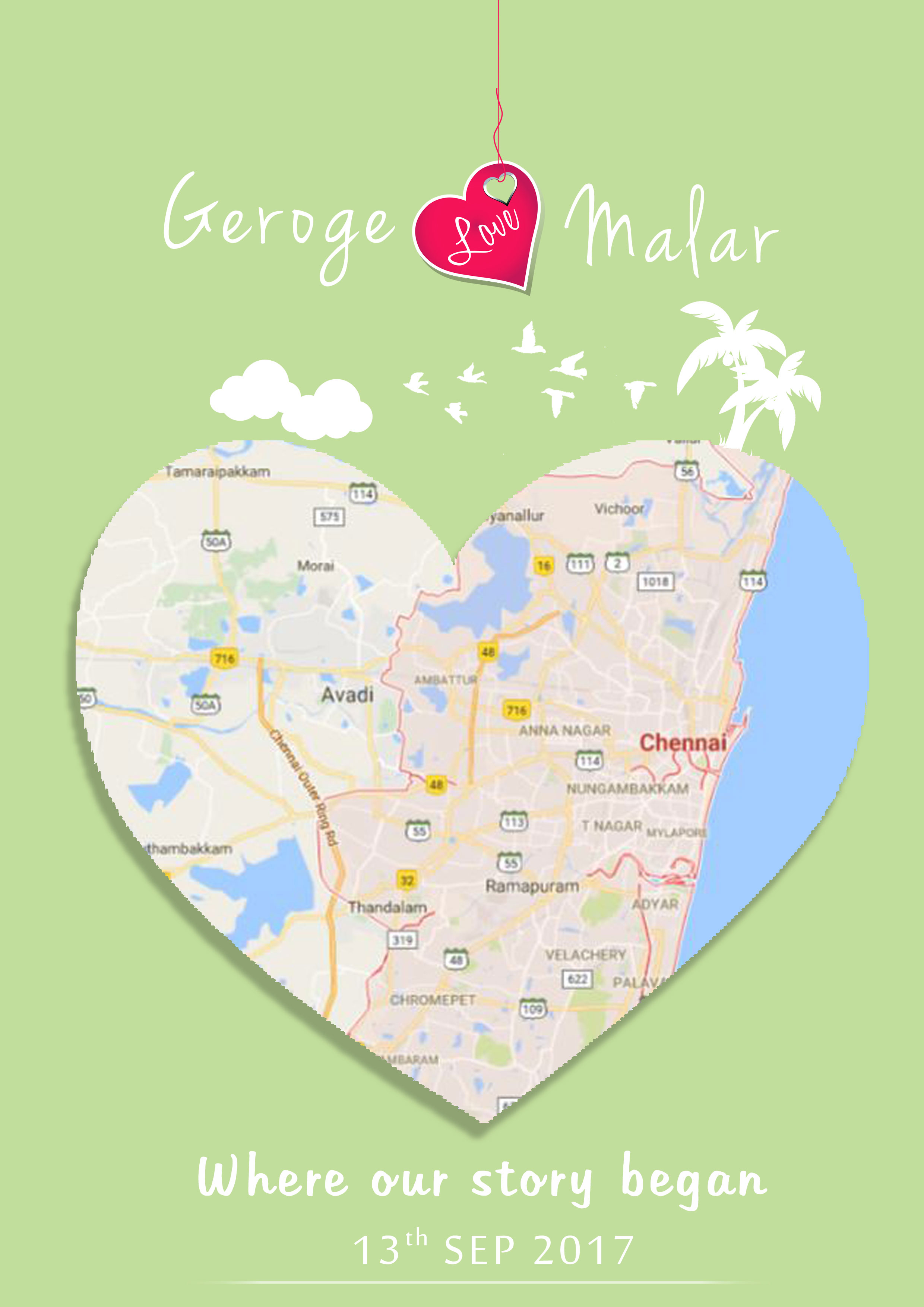 We found a cute way to solve your egoistic petty fights. No matter how much you have changed in life, this gift showing the place you met/ fell in love/ proposed will always make you reconcile with your loved ones no matter how bad the fight is.
GIFT THIS PHOTO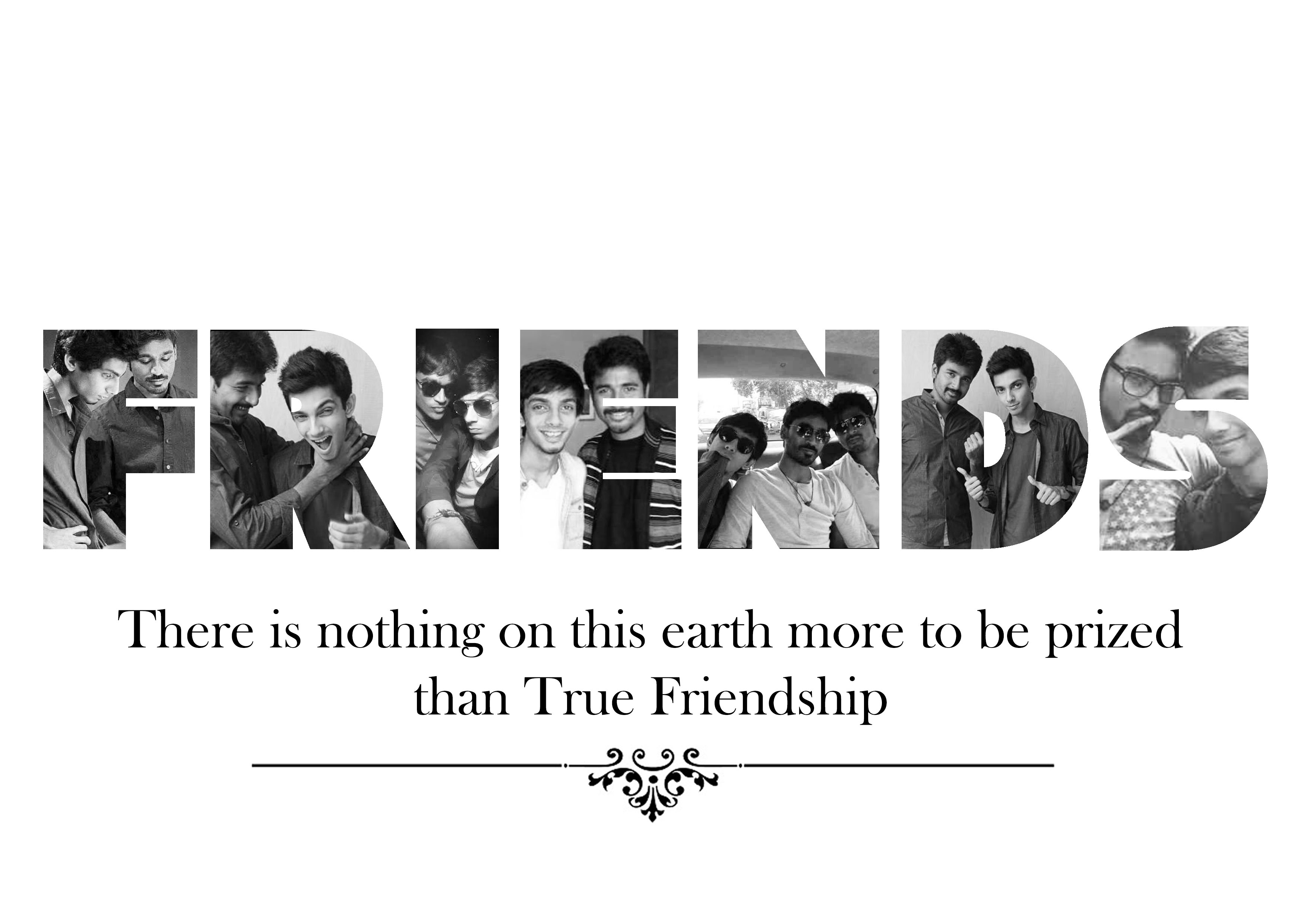 GIFT THIS PHOTO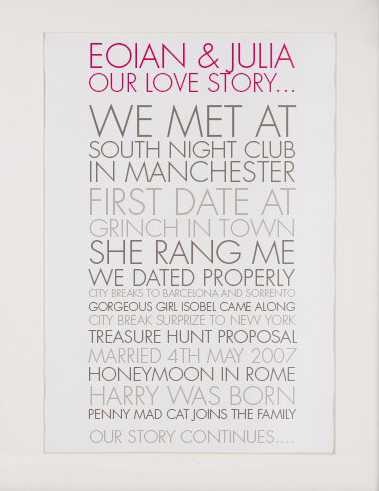 Every couple has that story of how they met. Frame this lovely story with little details of where you met, where your first date was, favourite holidays and family additions to have this tailor made for your own special relationship.
GIFT THIS PHOTO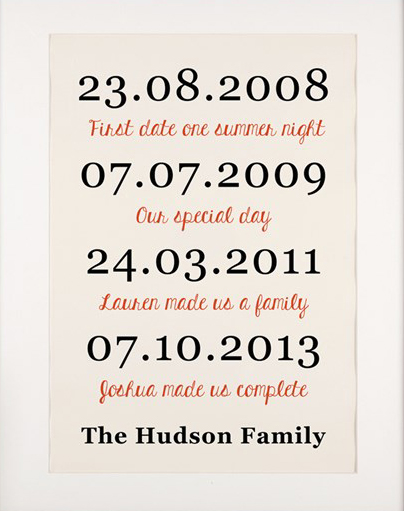 This gift saves you from the trouble of forgetting the important dates, under the pretext of adoring your wall. Customise this beautiful frame with your own special dates.
GIFT THIS PHOTO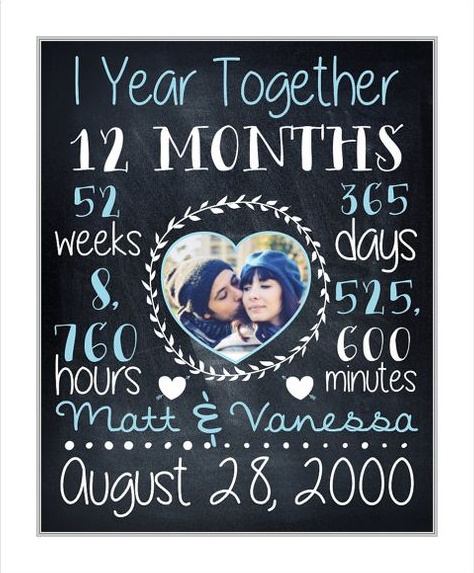 The frame is meant for anniversary gifting, yes. Customise your anniversary gift with your photo and the special date too.
GIFT THIS PHOTO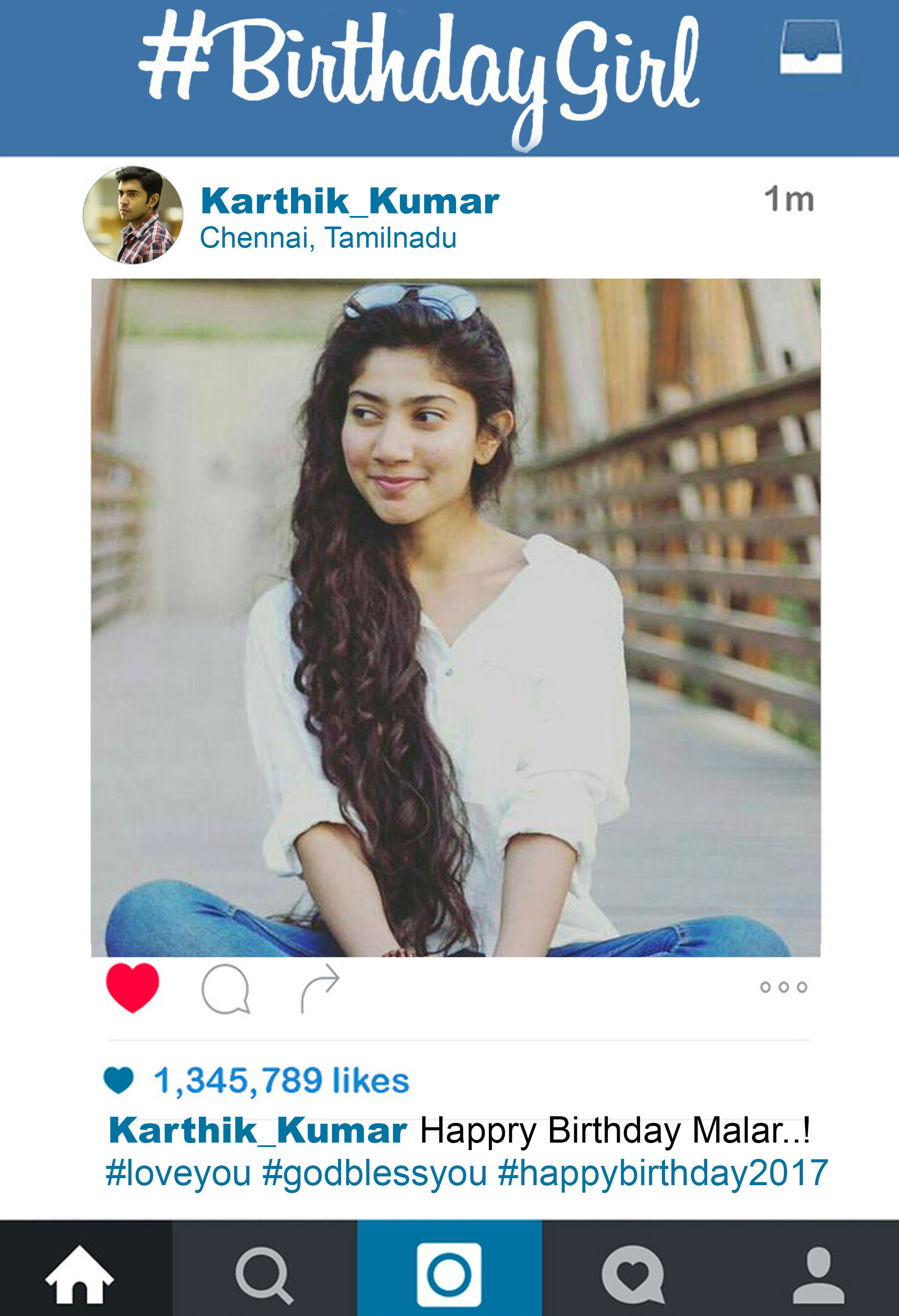 Keeping up with their likes, deciding between filters and taking artsy photos is any Instagram-addict. These gifts are perfect for those Insta-lovers in your life.
GIFT THIS PHOTO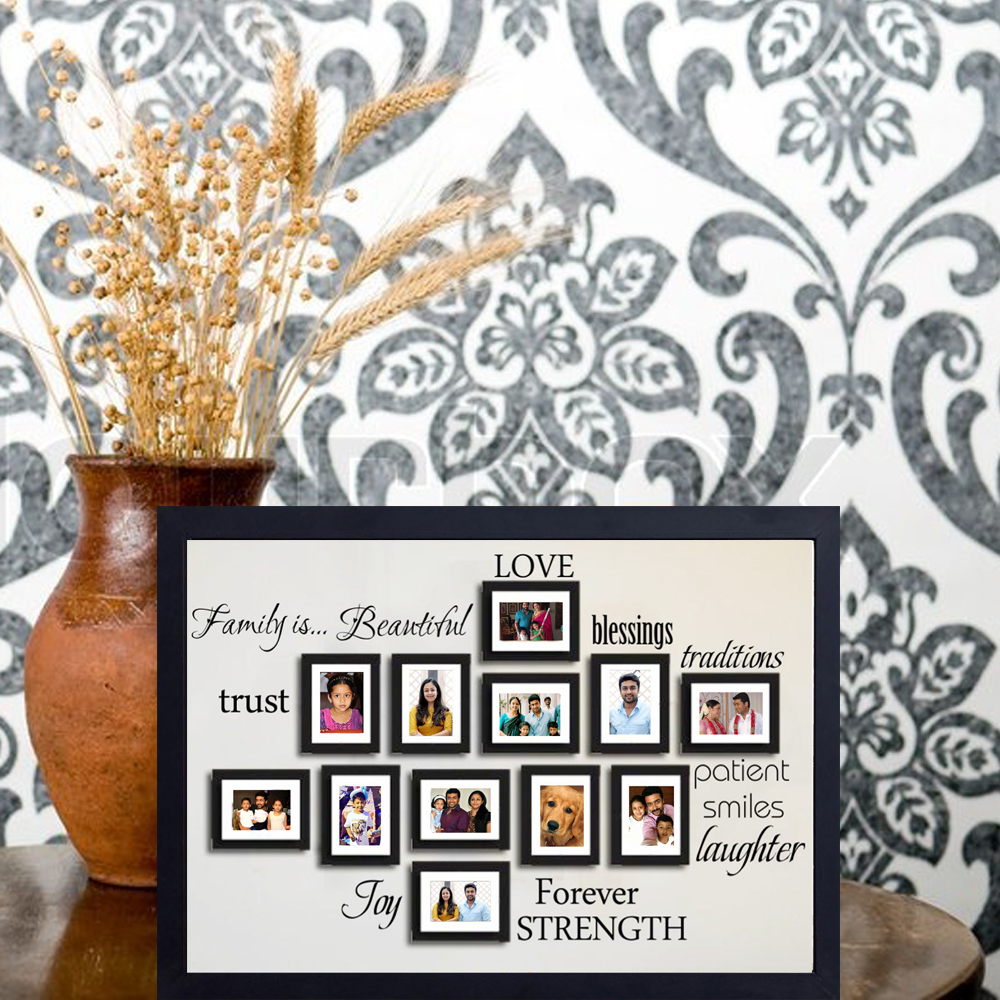 GIFT THIS PHOTO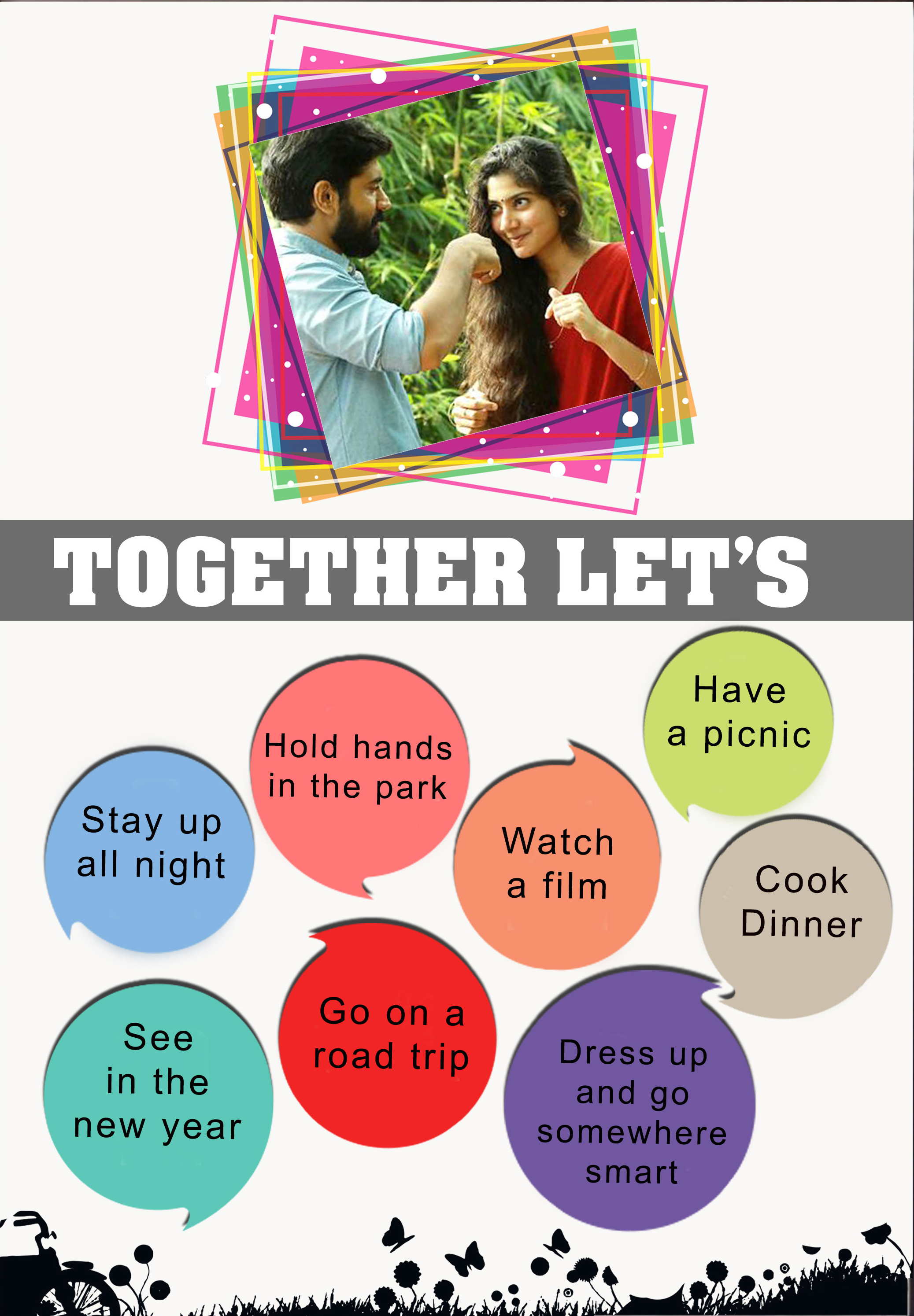 List your relationship goals in words and we will help you frame the same.
GIFT THIS PHOTO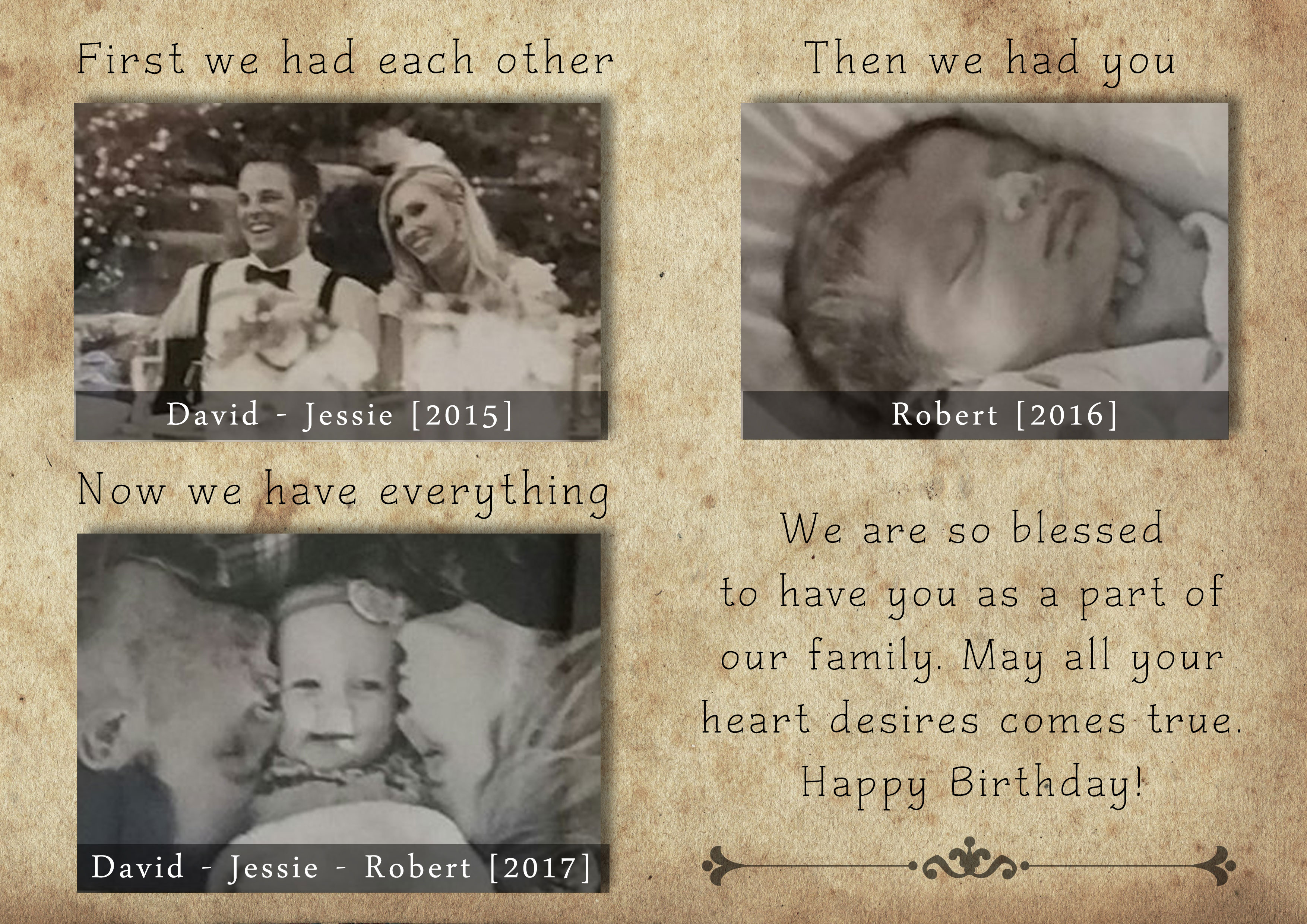 Invite the beautiful soul into your life in the form of timeline photograph, that will help you cherish the memory for a lifetime.
GIFT THIS PHOTO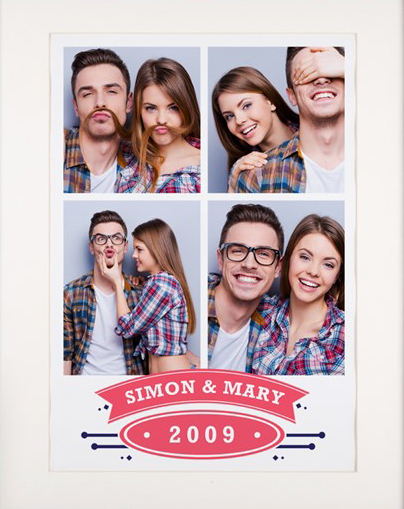 Featuring four photos of your choice in four square design, you can add all of your favourite memories to be professionally printed. Ofcourse you can  customise, the name, date, message in the shown frame.
GIFT THIS PHOTO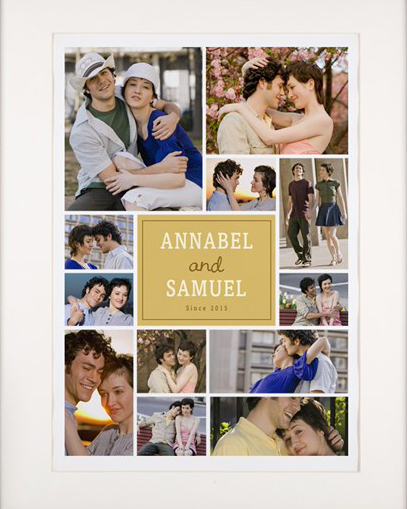 This beautiful print can be personalised with 12 of the best pictures, spread out in a variety of shapes and sizes.
GIFT THIS PHOTO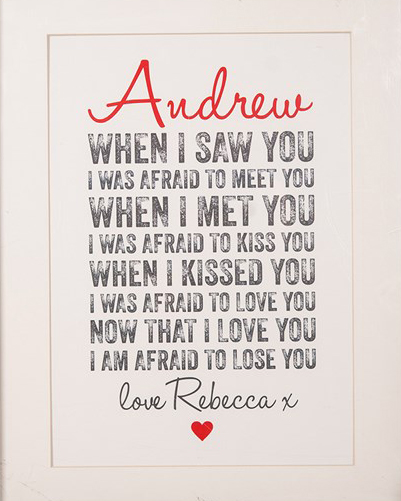 The perfect gift to give someone you love, to remind them of the journey your relationship has taken. Gift your loved one with nothing but the cutest story of your own relationship.
GIFT THIS PHOTO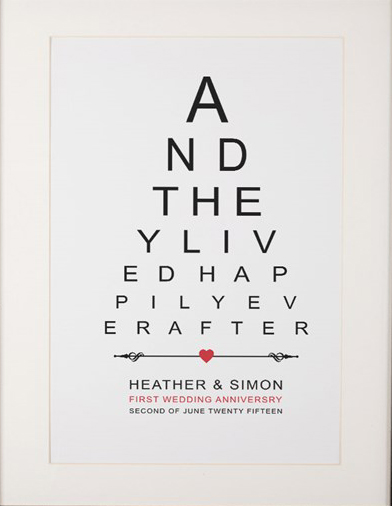 The perfect ending that everyone wants in their life. Gift this adorable frame and spread the positivity of your relationship.
GIFT THIS PHOTO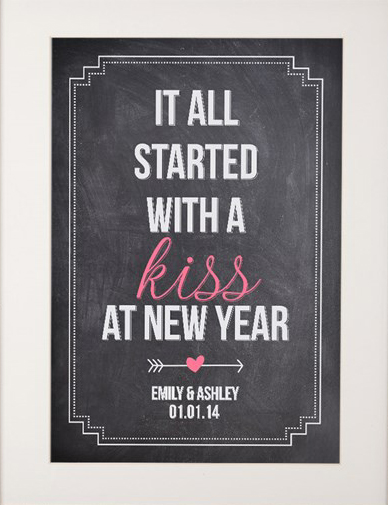 Frame the very special moment of your relationship in this beautiful frame. You could customise this with your own words or hints that only you and your loved one's could decode.
GIFT THIS PHOTO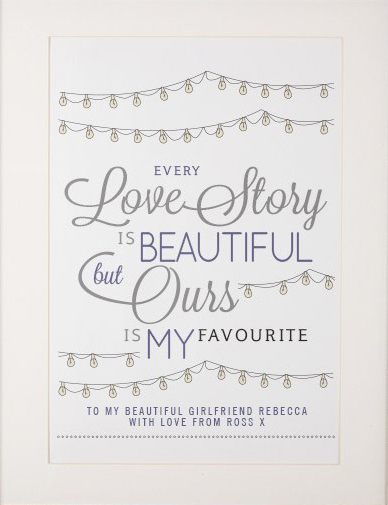 We don't have to guess very hard as to what yours might be and that's why we've designed this Every Love Story Print. It has the heartfelt message "Every Love Story Is Beautiful But Ours Is My Favourite" incorporated into the design.
GIFT THIS PHOTO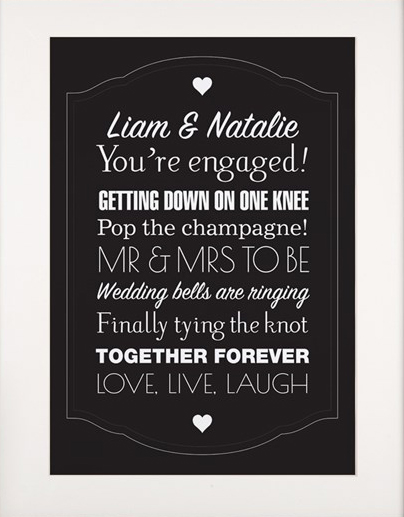 Our Personalised Mr & Mrs Print has the His 'n' Hers theme down to a tee and doesn't need immersing in bubbles!
GIFT THIS PHOTO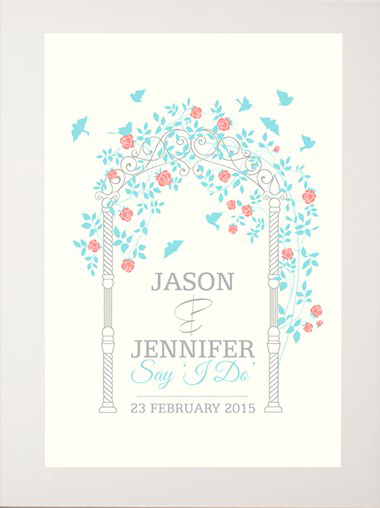 This Wedding Arch Print makes an ideal gift that can be hung anywhere around the home as a reminder of how colorful your relationship is
GIFT THIS PHOTO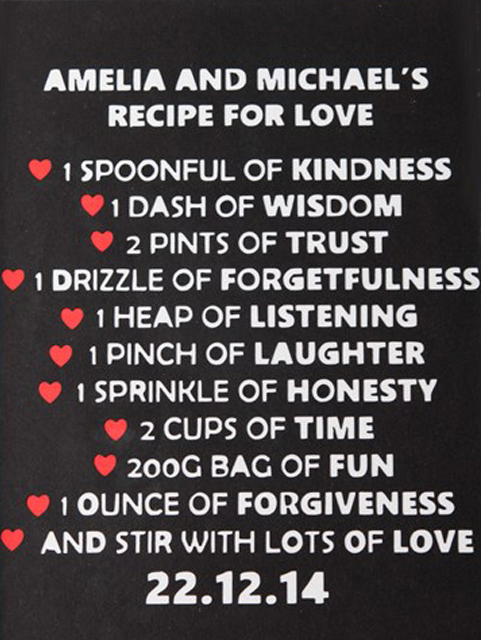 Not everyone would have decoded this very secret recipe. Display your extra special recipe for love for all to see with our stunning framed print!
GIFT THIS PHOTO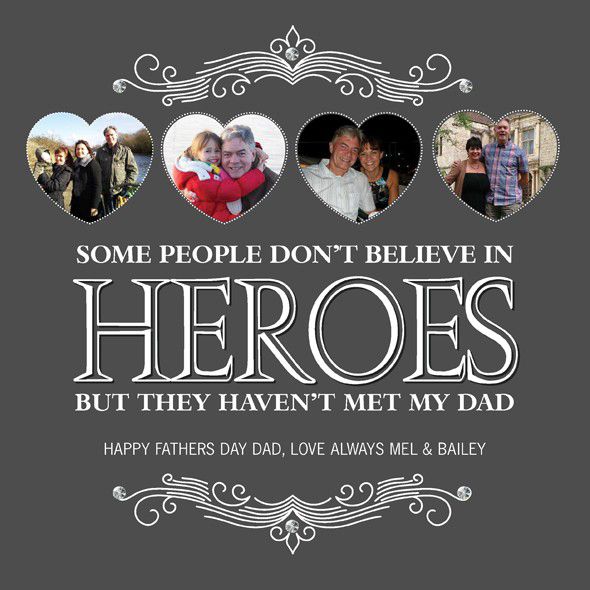 If you consider your dad to be your first hero, then this photo frame is definitely for you to gift your dad.
GIFT THIS PHOTO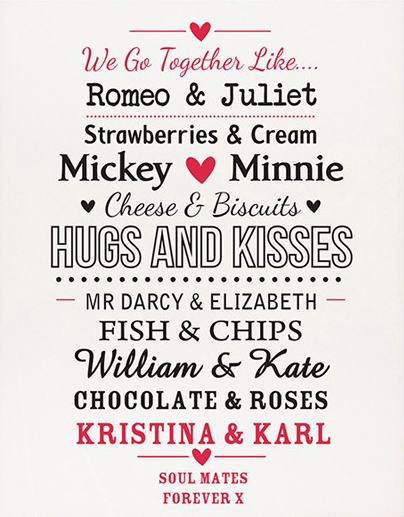 Show your love and devotion to that special someone by personalising this adorable couples print.
GIFT THIS PHOTO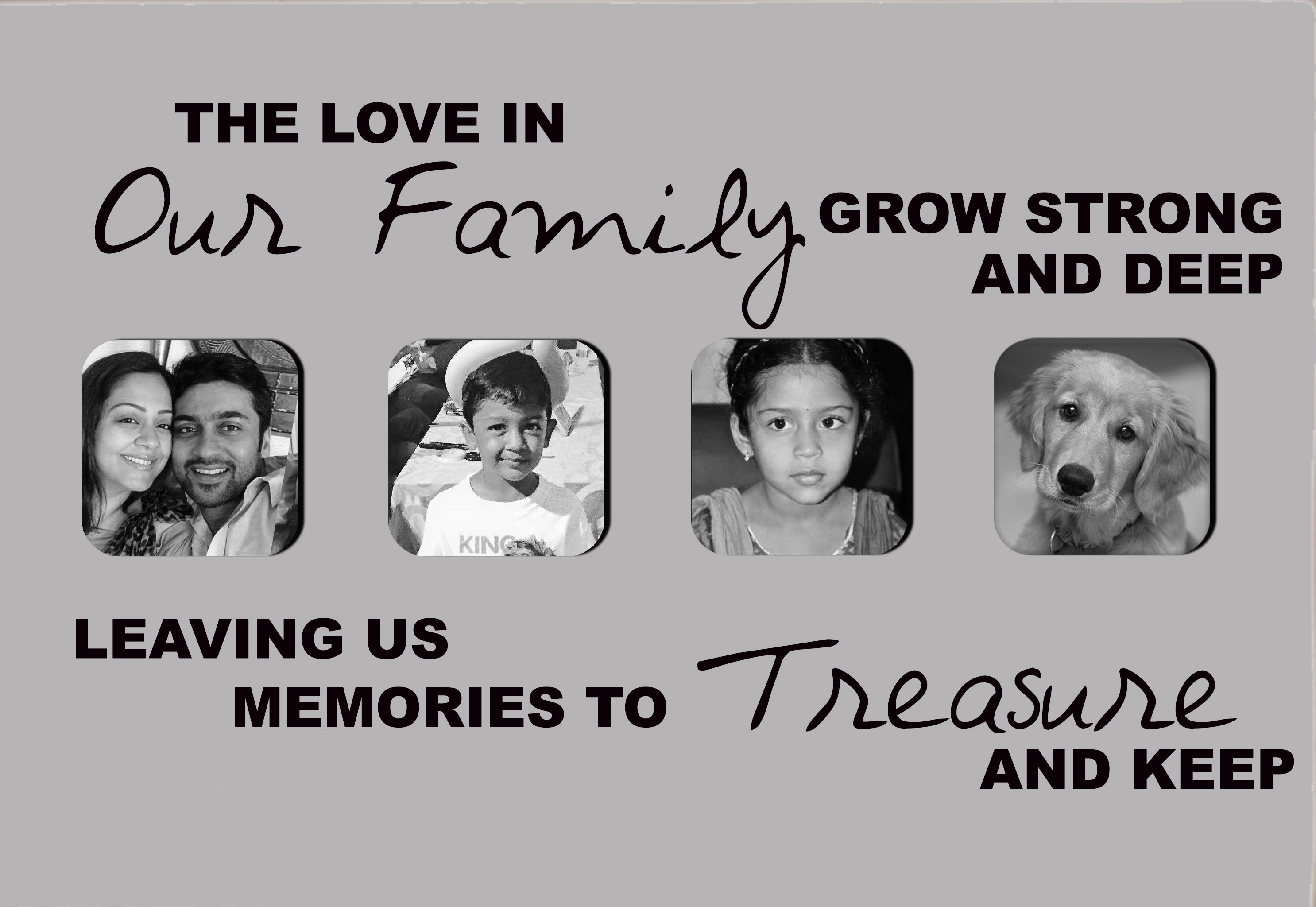 Say goodbye to conventional photo frames and spice up your showcase with this new frame customised for a nuclear family.
GIFT THIS PHOTO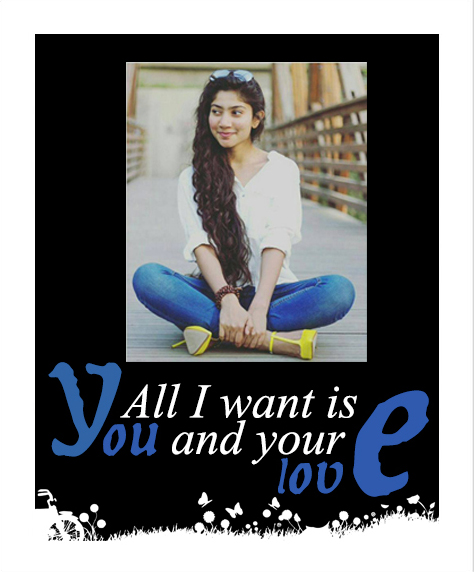 Frame the photo of your loved ones with this quote '
All I want is you and your love'
GIFT THIS PHOTO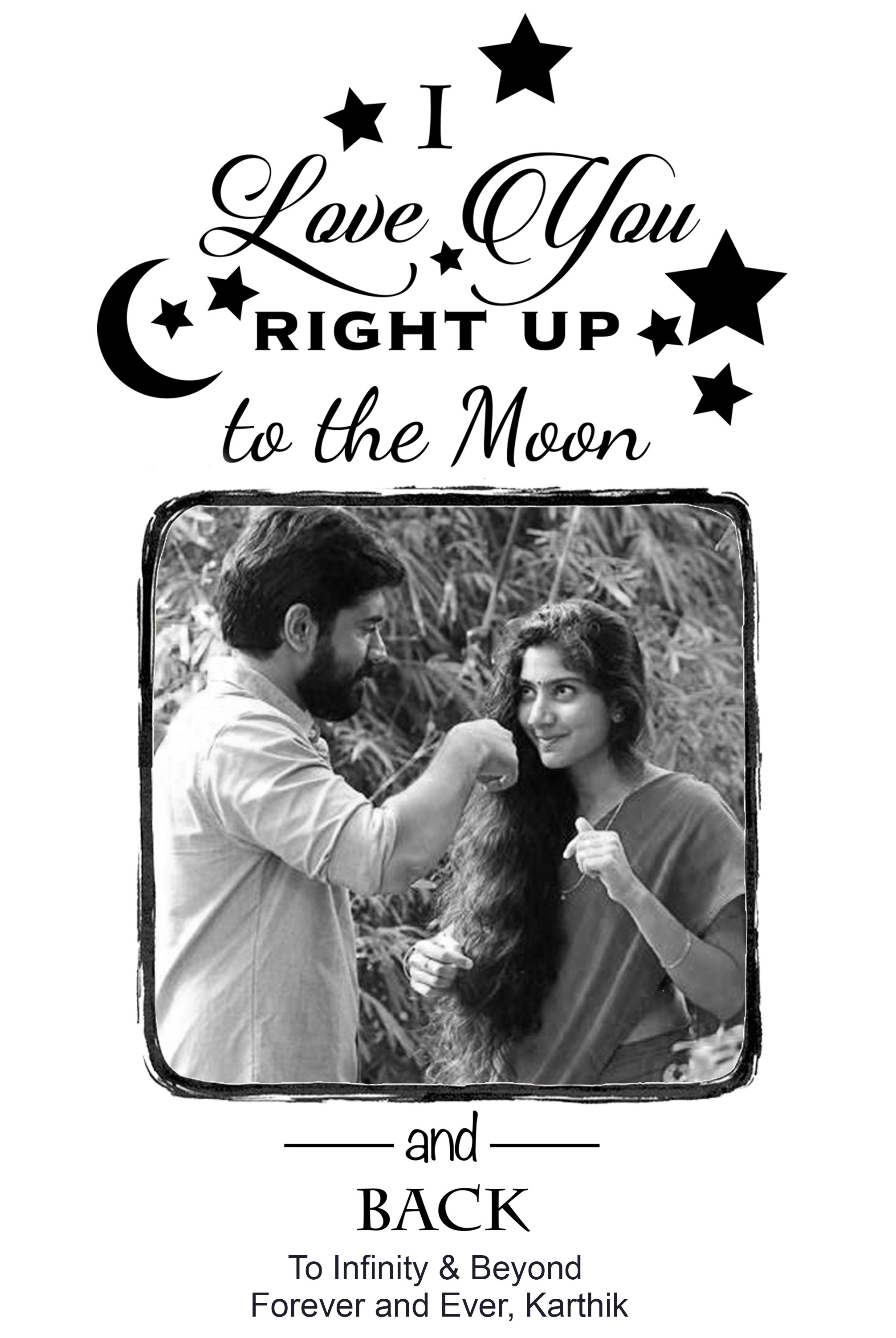 Impress your partner saying how much you love them using this romantic photo frame
GIFT THIS PHOTO
Decorate your wall with this lovely piece of collage of your family photos. An important addition to the family we guess.
GIFT THIS PHOTO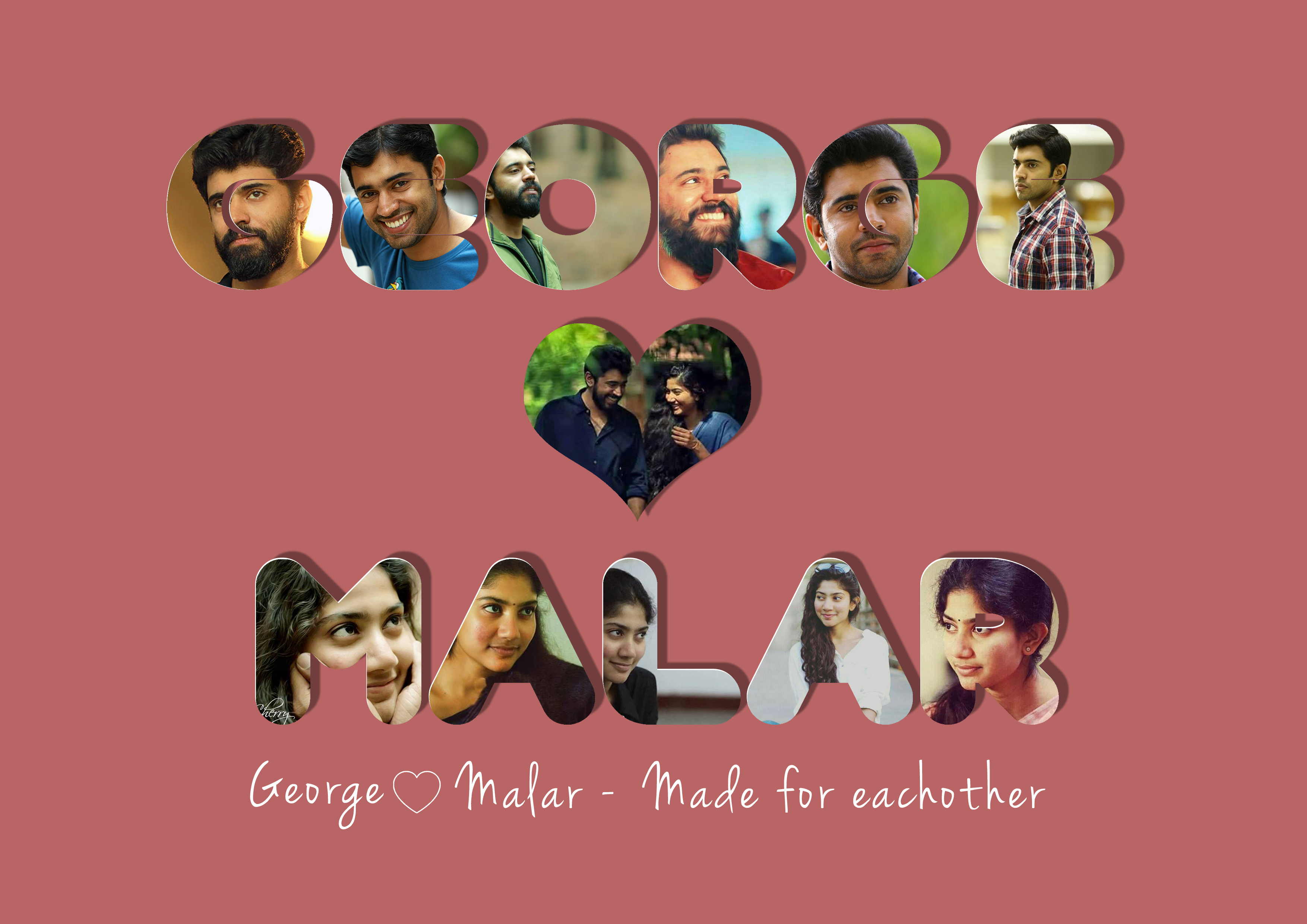 Decorate your hall with this couple nameboard, to indicate how you and your thoughts are centered around nothing but his/her smiles
GIFT THIS PHOTO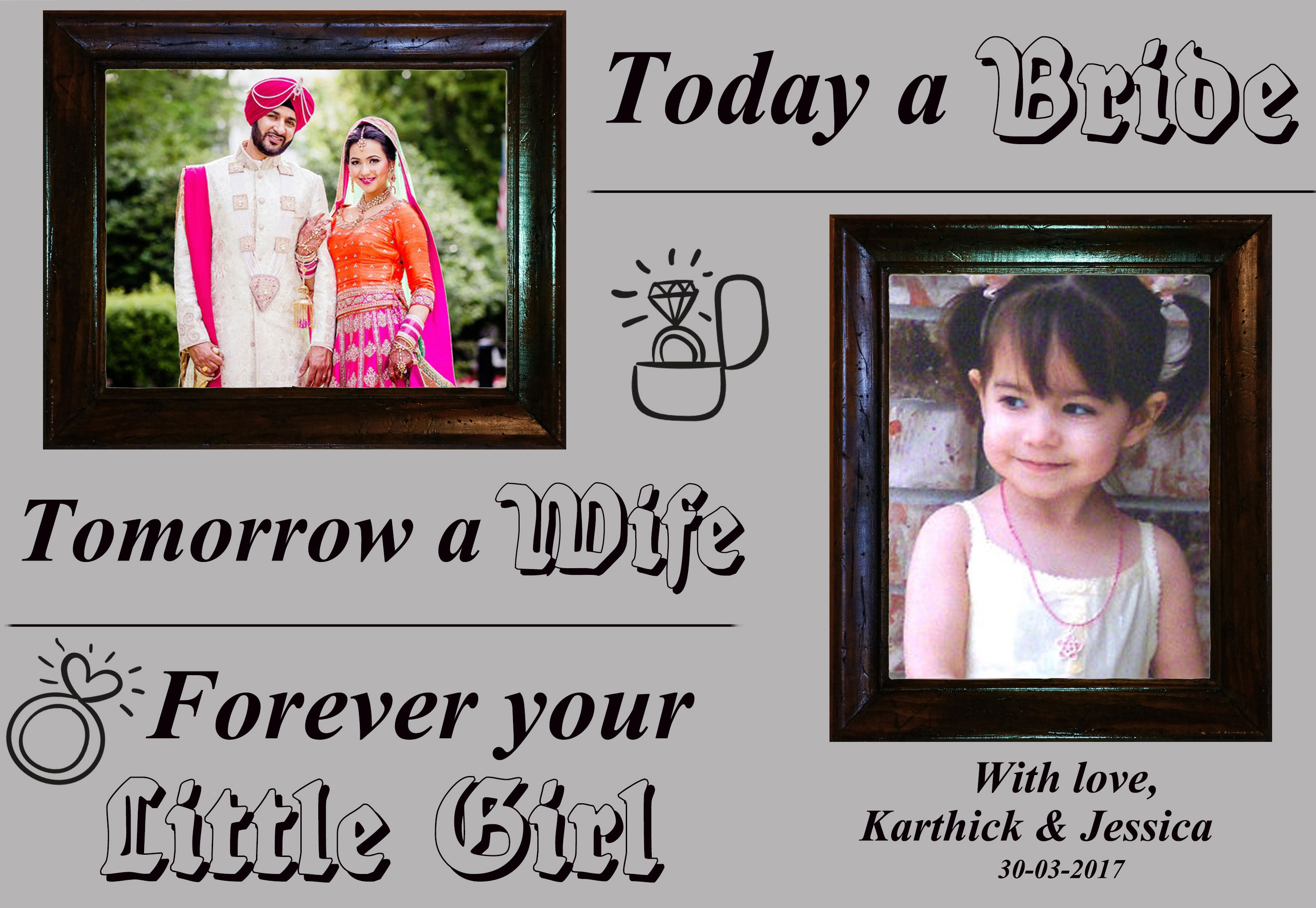 Today a bride tomorrow a wife forever your daughter
GIFT THIS PHOTO