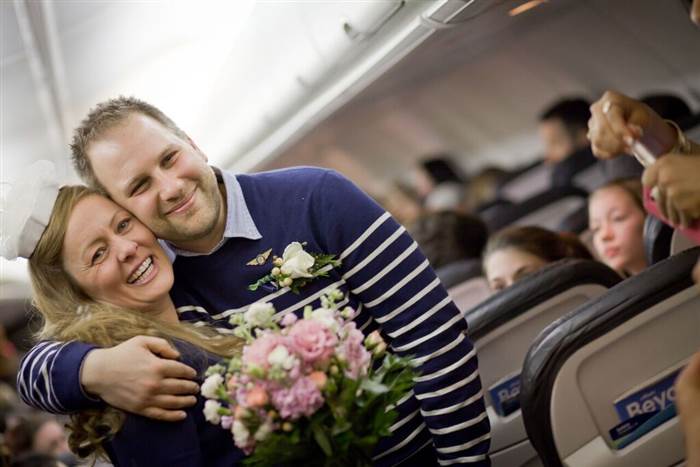 "May I?" With a cute smile on his face, Raj gently asked.
By giving a childish expression, Meera moved her head vertically.
Raj proceeded his hands towards Meera and tied seat belts for her. In the interim, Meera moved her hands. One more time her bangles rattled and voiced. Raj didn't express, but he began cherishing that sound like his favorite tune.
The captain announced about boarding of the flight and the journey of honeymoon began for a new couple who got married via traditional arrange marriage set up.
It was the first time flight experience for Meera. She was excited about it. But a little afraid as well. So, when the flight made clamor while taking off, she held Raj's left hand tightly on the arm board. Raj noticed it. So, he moved his right hand from the other side and put it above Meera's hand.
In the next moment, their eyes made a connection. Lips got a sweet reason to wind up broaden. With the plane, love likewise began flying. Raj held Meera in his arms. Meera surrendered herself on his shoulder. Heartbeats were irregular, but the level of comfort was just perfect.
That moment, Raj was upbeat that Meera trusted him with the quick marriage decision. On the other side, Meera was feeling more confident about her decision when sarcastic-natured Raj helped her gently to tie seat belts with love, instead of making fun.
The brisk marriage decision by NRI Raj's family was giving Li'l perks of happiness to Raj and Meera.
The flight that boarded with a couple who didn't know much about each other, gave the first touch of love before landing. Yes, a flight of love had boarded.
– Author Love